UV printing and laser engraving create a personalised gift that is truly memorable for a friend, loved one or family member?. Our Photo engraved gifts are the ideal gift treasured by the receiver. The love story team has two ways to create your beautiful gifts.
Laser etching which is where we laser into the piece to create either a image or words. The colour of the engraving is what is revealed once the etching is completed.
2. UV printing is a process of printing high-impact images onto your piece in any colour/ colours you choose. The inks used in UV printing are dried with ultraviolet lights. The UV lights cure each layer of ink onto your treasured piece creating an instantly hard surface.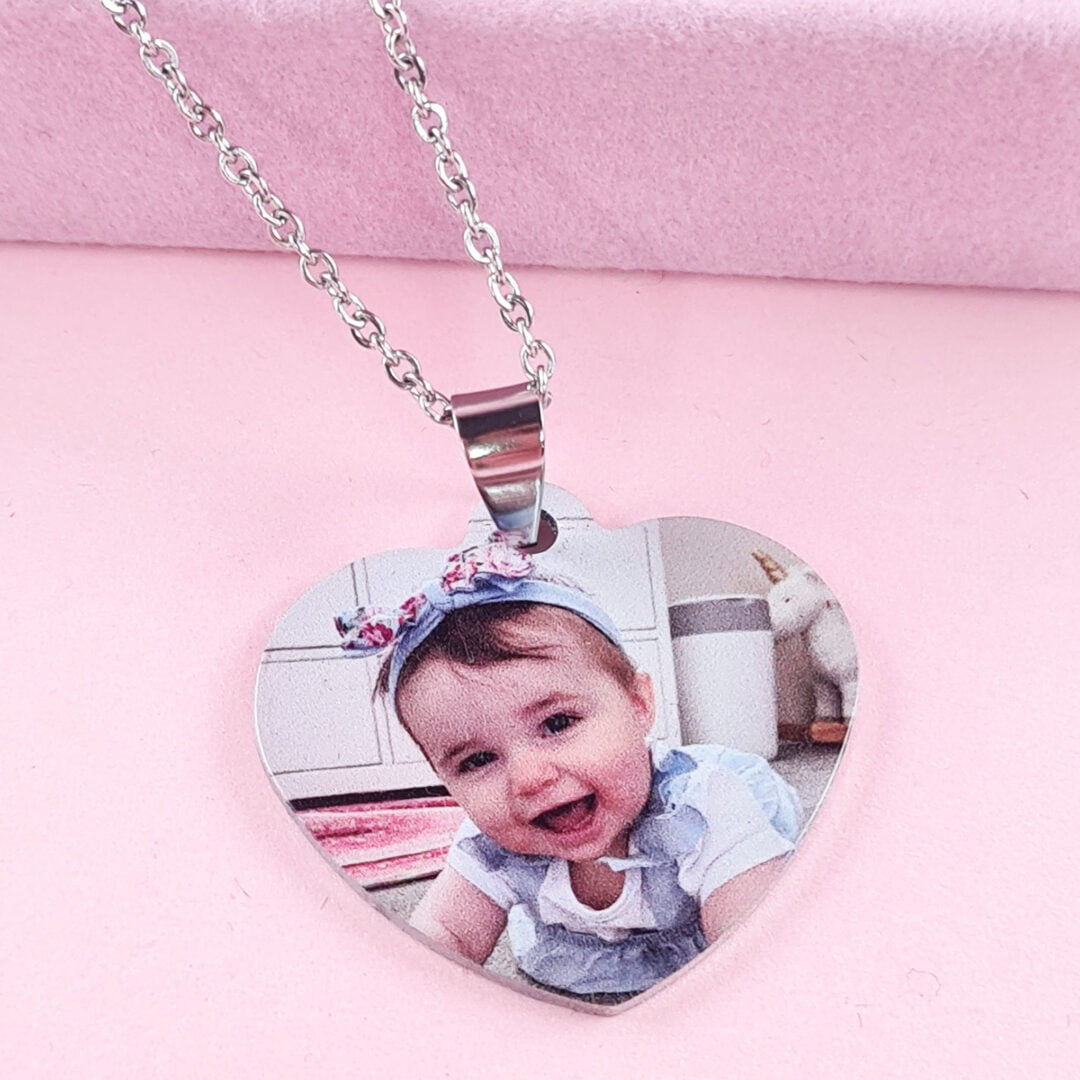 To ensure the best quality for your new precious gift, we have a few tips on selecting the best Photo.
Tip #1
Starting with the correct file type, we can work with most file types, including jpg, jpeg, png, pdf, ai and many more. The critical factor is always the size of the file. A 2 to 7 MB file will turn out the best in most cases. Photos that were taken on lower quality phones often produce lower quality results.
Tip #2
Black and White photos can produce a more amazing finish; they aren't required for laser engraving. Feel free to send us a colour photo or sepia; If a graphics proof is requested at checkout, our graphics team will let you know if the quality will not produce a quality result.
Tip #3
Steer Clear of mixed lighting photos where the Photo is bright and sunny with darker parts. These varied contrast photos can end in a bad quality photoengraving. Photos of this nature will also result in mixed engraving quality.

Note: The quality of the Photo is directly linked to the quality of the engraving. Please avoid photos that are blurry, over or underexposed.
Tip #4
Shaping is essential for the right Photo to match your chosen piece; a family photo of 20 people in a landscape would look high quality on our Army Dog Tags. The same Photo would not suit a smaller Chloe heart-shaped pendant, but a photo of a baby could.
Tip #5
Our graphics team will try to keep as much detail as possible in your Photo. Remember the Photo will be decreased in size; this will cause fine details to be lost. In some cases, small fine details may not be noticeable once engraved.
We hope this helps choose your Photo that will give your precious gift the best possible outcome. If still unsure after reading if you are selecting the correct Photo, we strongly suggest ticking the artwork proof option at checkout.
Deb and the Love Story Jewellery Team