Leather Cord Necklace
Our leather cord necklace is genuine leather with a wax coating to ensure long-lasting wear. Wear it on its own, or why not add a pendant like our zodiacs.
Available in two lengths, 45cm and 70cm, both have an additional 5cm extension attached.
You can find our range of necklace charms by clicking on this handy link.
In-stock and ready to ship from Newcastle New South Wales.Local to Newcastle? Feel free to visit our showroom at
Unit 3/12, Statham Street, Bennetts Green, NSW 2290
or order online and choose click and collect.
Did you know Love Story Jewellery offers a personalised shopping experience? What does this mean to you? You can book a time slot out of our normal shop trading hours to suit your schedule! *Conditions apply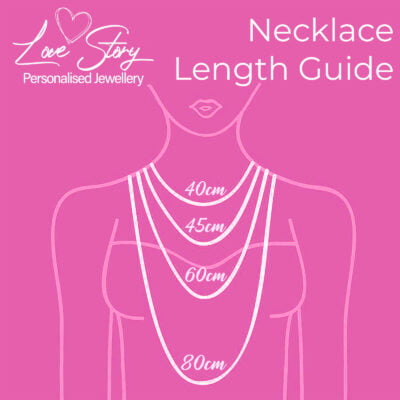 This chain is 1mm -2mm wide; if you prefer a heavier, wider chain, click on this handy link to view.