Cable 60cm Necklace Chain
This cable 60cm necklace chain has a lobster catch ideal for hanging either a pendant or locket.
I am hypoallergenic, non-tarnishing surgical stainless steel. A sturdy, allergy-free, waterproof metal that is corrosion-free and incredibly durable, making me perfect for everyday wear. I am easy to maintain; we have put together this easy to follow cleaning guide for you. By clicking this link, you will see how easy our pieces are to clean.
In-stock and ready to ship from Newcastle New South Wales.Local to Newcastle? Feel free to visit our showroom at
Unit 3/12, Statham Street, Bennetts Green, NSW 2290
or order online and choose click and collect.
Did you know Love Story Jewellery offers a personalised shopping experience? What does this mean to you? You can book a time slot out of our normal shop trading hours to suit your schedule! *Conditions apply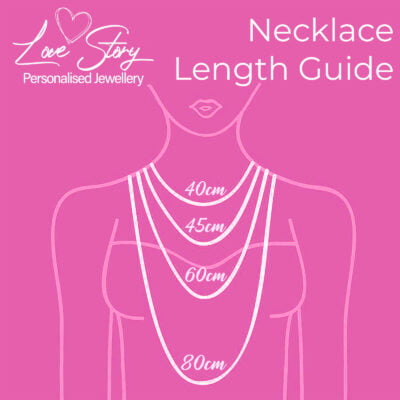 The cable link refers to the style of chain link; this particular chain is 2mm in width; if you prefer a heavier, wider chain, click on this handy link to view.