Sterling Silver Cable Chain-1.2mm
Stunning 1.2mm in width solid sterling silver cable chain with parrot catch available in lengths 40cm, 45cm, 50cm, 55cm.
Approx Weight: 40cm- 1.37 grams , 45cm- 1.52 grams , 50cm- 1.63 grams, 55cm 1.73
To keep your chain sparkling like new, we have put together this handy guide, which can be found by clicking on this handy link for cleaning your beautiful sterling silver. 
In-stock and ready to ship from Newcastle New South Wales. Local to Newcastle? Feel free to visit our showroom at
Unit 3/12, Statham Street, Bennetts Green, NSW 2290
or order online and choose click and collect.
Did you know Love Story Jewellery offers a personalised shopping experience? What does this mean to you? You can book a time slot out of our normal shop trading hours to suit your schedule! *Conditions apply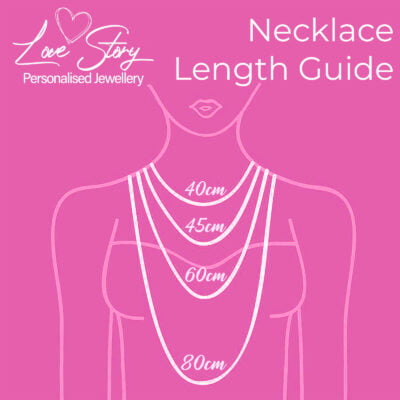 The cable link refers to the style of chain link; this particular chain is 1.2mm in width; if you prefer a heavier, wider chain, click on this handy link to view.